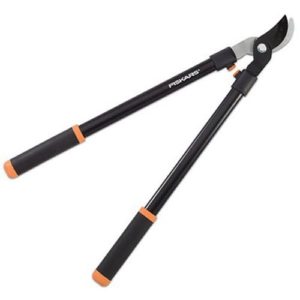 Ideal for cutting green
Rust-resistant
Length: 28 icches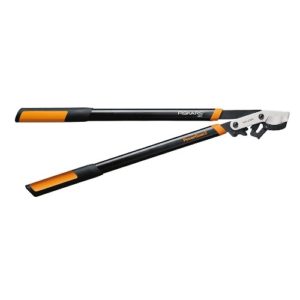 Rounded ergonomic handles
Hardened bypass-style steel
Size:32 Inch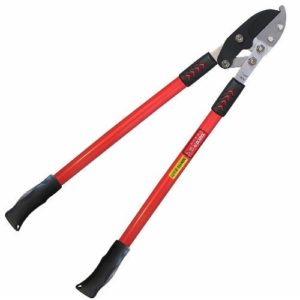 Easy to use
Fully hardened blade
The low-friction gliding blade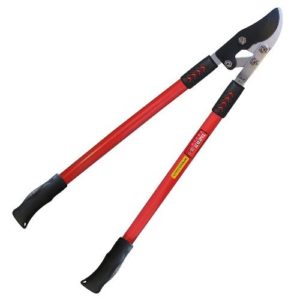 Clean cuts
The rubberized grips
30" model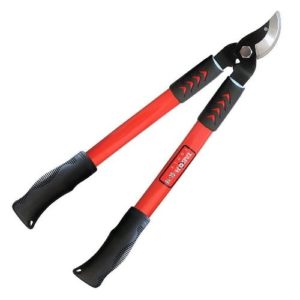 Easy storage
The rubberized grips
Ergonomic 15" handles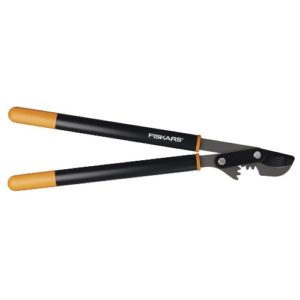 Precision-ground blade edge
Fully hardened blade
Bypass blade for clean cuts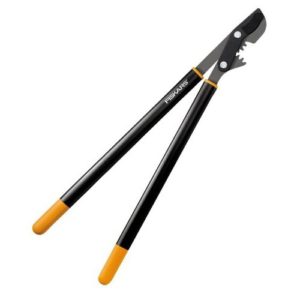 PowerGear gear technology
Makes cutting easier
Max cutting capacity: 2 inch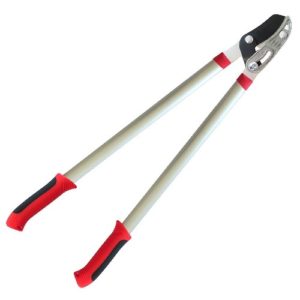 Sharp hardened steel blade
Resilient aluminum handles
Powerful and dependable tool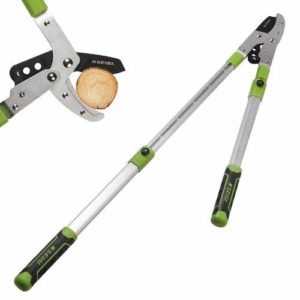 Heavy duty tool
Maintenance brochure
Corrosion resistant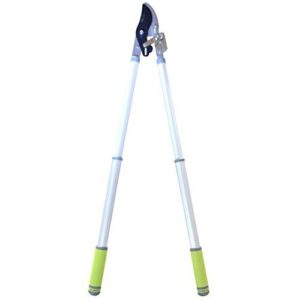 SK-5 High Carbon Steel blade
Sturdy aluminum handles
Cutting capacity: up to 1-3/4"
It's a common task of pruning through twigs and branches no more than 2-inch in diameter. The special tools called loppers will easily handle this simple gardening task. I decided to buy one of these handy instruments to make my yard look presentable during the regular autumn cutoff.
My choice varied between 30 different models but, eventually, I picked 10 pruning loppers that will be great for any homeowner or professional gardener.
Why did I pick the Fiskars 91466935J model?
The main criterion for picking this particular lopper wasn't even the cost (under $25) is the rust-resistant feature. It's really the great instrument in this category for cutting bushes and green due to the length of 28 inches. Interestingly, I have another Fiskars model in this list – make sure to check them thoroughly to find all differences before buying.
It doesn't mean that other models by Tabor Tools or MLTOOLS Easy Cut are bad. They are just a bit pricier or have a few small drawbacks.
Expert advice for choosing awesome loppers for your garden: during the vast research I've made while I was preparing for this review, I managed to understand – the grip type is the essential thing. That is why every model has a notification about the handle and grip type. You don't want to apply a tool with classic slippery grips.
The performance rate is average; it's not a full-fledged pole saw after all. But all mentioned loppers will be good for cutting any bushes, branches, and green between 1-1,5 inches in diameter. The more powerful instruments will also cost more – over $30. By the way, the wisest price/quality ratio is between $20 -$40 if you just need a handy lopper for pruning your garden. Specific telescoping tools cost over $70 – but they are as powerful as pole saws, so consider if you actually need them for your gardening works.
I will be pleased to answer all your questions and read feedback. Also, check the video tutorial to learn how to use an average pruning lopper.
Buyer's Guide
How to Clean Loppers
Before starting, be sure your tools are clean, sharp, and in good working order. Blades can easily be cleaned using orange oil or vinegar.
Loppers are used to cut medium-diameter vegetative material. Most loppers are rated to cut up to one inch, but you may find yourself limited by strength. If the material is too large for an easy cut, don't force it. Switch to a handsaw or bow saw for larger material.
To prevent the spread of disease from one plant to another, be sure to clean loppers when moving from plant to plant, especially if working with a diseased plant or disease-prone species.
Video Tutorial: How To Use Pruners and Loppers: 7 Secrets for Efficient Cutting
---