---
Corona BP 3180D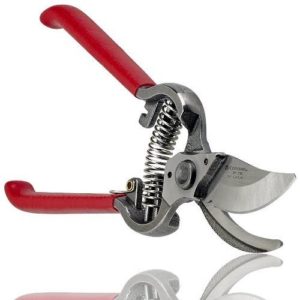 Easy cutting
Sap groove
Wire cutting notch
Bypass Pruning Shears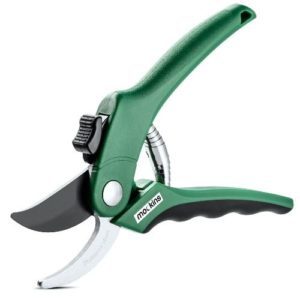 Safety lock
Ergonomic rubber handles
Stainless steel blades
Anvil Pruning Shears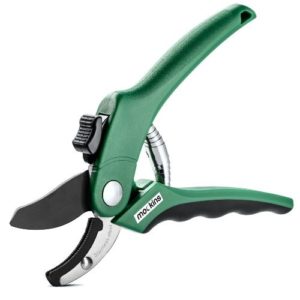 Safety lock
Ergonomic rubber handles
Stainless steel blades
VIVOSUN 6.5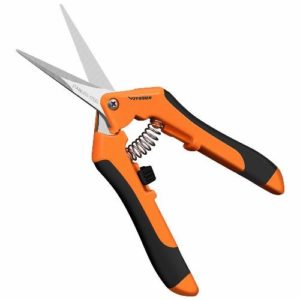 Reduce hand strain
Ultra sharp blades
Easy to operate lock
Felco F-6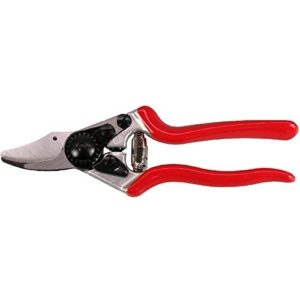 Comfortable to use
For small pruning work
Made for smaller hands
Felco F-5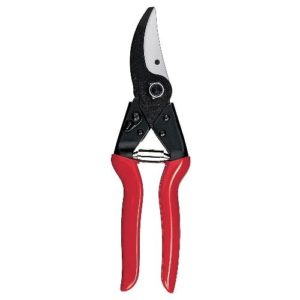 All purpose shears
Blades are replaceable
Sturdy steel handles
Bekhic 8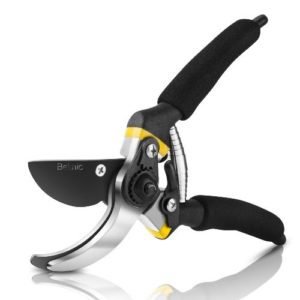 Precision steel
No more hand fatigue
Heavy-duty telescopic spring
Power Drive Ratchet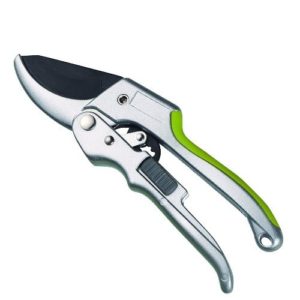 Effortless cutting
High quality steel blades
Ergonomic comfortable design
The Gardener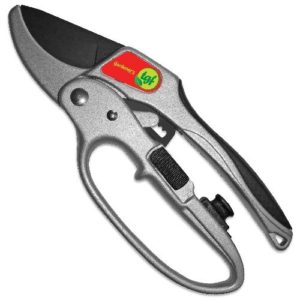 Perfect for trimming flowers
No more painful pruning
Quick and easy cutting
Felco F-7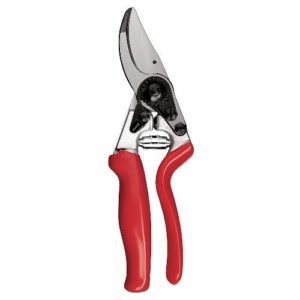 30% less effort
Cutting and anvil blades
Offers maximum comfort
---
Choose the Best Pruning Shears
Customer's Choice: the Best Rated Pruning Shears
7 users answered this survey. Please help us improve this review!

85.71% of users selected Corona BP 3180D, 14.29% selected Bypass Pruning Shears, 0% selected Anvil Pruning Shears, 0% selected VIVOSUN 6.5 and 0% selected Felco F-6. Every month we analyze your answers and change our rating.
---
Your garden needs pruning from time to time. Plant, irrigate and prune – these are major things to do whenever you are a small garden or large park owner. Professional gardeners and amateur green thumbs need a good pair of pruning shears (pruner).
This instrument can handle any small pruning jobs – from trimming begonias on the front lawn to cutting the designer hedges and boxwoods of a huge estate. These tasks can be handled effortlessly only if you have sharp and durable shears with a comfortable grip. Just like any other high-quality tool, premium pruning shears can serve for a few years, if not decades.
Below you can find the description of the most popular pruning shears with unique features. You will find out how to select pruners – from size to cutting capacity (how thick branches can be trimmed by pruners). Check the highlights about each instrument and compare them to other shears from the list before making the final decision.
Corona BP 3180D – the best bypass hand pruner!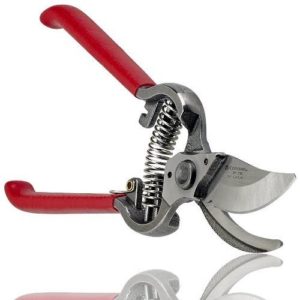 This popular Corona bypass hand pruner is awesome with cutting 1-inch hedges, bushes and tree twigs. Its blade is made of forged steel alloy. That is why many professional gardeners prefer using this model.
This small hand pruner has a great spring-based mechanism. It stays free until you finish the job. Then you should squeeze the handles towards each other. Pull the catch to the clip to close them.
A few other models are available in this lineup, with the different cutting capacity. This instrument delivers very precise and clean cuts. Keep in mind that this pruner will handle only large branches and small bushes. If you require heavy-duty pruners, check the Corona Bypass model with 3.4-inch cutting capacity.
Mockins Professional Bypass Pruner – the best for handles!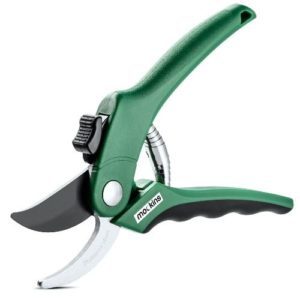 This Mockins bypass hand pruner has very sharp, long and stainless steel blades. It is good for both right-hand and left-hand gardeners. Gardeners with small or medium-size hands and elderly people prefer buying them because they are lightweight.
These lightweight pruning shears are more like basic garden clippers. It is a perfect choice for small garden owners who need to cut through the plants, flowers and herbs occasionally. Some people won't be able to extend the blades to the fully open position because the grips are wide.
Mockins Professional Anvil Shears – the best anvil hand pruner!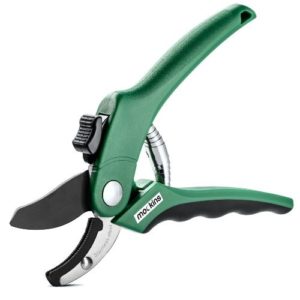 These professional Mockins pruning shears are strongly recommended for cutting tree twigs, sprigs, bushes, shrubs, shoots in gardens. It is a very popular tool chosen by first-time gardeners and professional landscapers.
Just like all Mockins shears, this instrument has stainless steel blades capable of cutting through any wood materials.
Trim, clip, cut and shear with the Mockins anvil hand pruner. This heavy-duty instrument may serve for a few years, if not years.
VIVOSUN 6.5 Inch Pruner – the best for portability!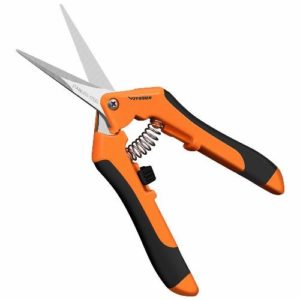 The Vivosun 6.5-inch hand pruner is a gardening tool for professional and home use. It has straight blades capable of cutting through roses, bushes, twigs, foliage, etc. This is one of the lightest options in the U.S. market. Another great feature is long, narrow micro-tips for making clean and precise cuts.
These bright-colored shears are recommended for reducing hand strain. It is especially useful if a gardener has carpal tunnel syndrome or arthritis. This pruner is appreciated for its versatility – can cut through wood, cardboard or food.
FELCO 7.25″ Anvil Pruner – the best for cutting efficiency!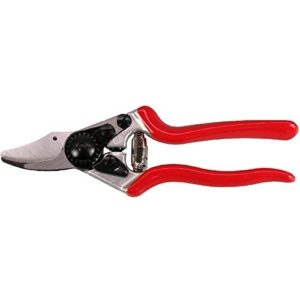 The FELCO pruner has sharp anvil blades that are fully adjustable. This tool has a cushioned shock absorber for better cutting efficiency. Thanks to this Swiss hand pruner, you can cut through twiggy branches close to the trunk.
This instrument is comfortable for small and large hands. Before the purchase, do not forget to select the hand orientation. By default, these shears are not good for left-handed gardeners.
The Buyer's Guide
Type
As you might have noticed, there are two major types of pruning shears:
Bypass shears are very similar to any gardening scissors. Such pruners slide one blade past another when cutting the branch. Typically, bypass shears work better when you need to trim live plants and small twigs. Though, you should check the cutting capacity for each instrument;
Anvil pruners work in a different way. When you squeeze the handle, the upper blade is forced through the twig until the lower blade (it is called the anvil) makes the cut. Typically, these pruning shears are great for cutting dry or dead plants. They may be perfect for trimming wood fibers. If you use anvil pruners to cut through live plants, some sap can build up on them. Some anvil tools offer a ratcheting action to cut through thick or tough woods;
Size
The weight and length of blades are the most important factors to consider when buying pruning shears. At first, you should check the size of your hands and figure out how much weight you would be able to handle effortlessly. Some pruners are specifically designed small for small hands. Also, they are made from many different lightweight materials. However, some instruments are much heavier than the others.
Ease of use
Trimming and pruning can become a challenge. However, the right pair of pruners can make this problem disappear. Ergonomic handles with rubber inserts are built for additional comfort. Besides the handles, a few factors may affect how easy the pruners are to use. Some handles are made specifically for people with limited abilities because arthritis, age, diseases, etc. Good shears should be easy to hold. You should be able to close and open them with one hand, without effort.
Blade quality
Another important factor is the sharpness and quality of the pruner's blades. Almost all shears come with sharp steel or stainless steel blades with anti-rust coating. Good instruments have the blades made from carbon or tempered steel. If you want to protect the tool from quick rusting, check the shears with a titanium or chrome plating over both blades. This is the difference between premium and cheap pruning shears. Only the best instruments will stay sharp for a long time.
Also, check how the blades of a particular pruner can be sharpened. Occasionally, any gardening instrument has to be cleaned and sharpened. Otherwise, the pair of pruners can get dull and rusty in a few weeks of heavy use.
Locking mechanism
Most anvil and some bypass pruning shears have a special locking mechanism to prevent any accidents. Such a safety mechanism will automatically lock the pruners after use to prevent the blades from being damaged. Also, pets and little kids won't get hurt by sharp blades.
The locking mechanism must be easy to use – you should open and close the shears without any effort. The shears should not get locked or opened by accidents. For instance, when then the instrument has been fallen and bumped. Also this lock can't get in the way of normal use when you prune the branches.
How to care for pruning shears?
Before using a shear check if it is dirty or gummed with sap. The thing is sap can be very corrosive and, even if you have the best pruning shears, they will get covered with rust. This is how you may clean and care for the dirty and rust-covered shears:
Remove debris and dirt from the blades and handle with a stiff brush. You may use warm water and a syringe with a mild soap solution. Rinse the cleaned part with the detergent;
Make sure to clean the entire surface of the blade. Only then rinse with clean water;
Check the cutting surface of the blades for rust. Use thin sandpaper to polish and remove any signs of rusty stains on the edges of the pruning shears;
Add one part bleach to nine parts of water in a bucket. Immerse the blades in this bleach solution and leave them for 3 minutes. The bleach product will disinfects the blades by killing any pathogens that are dangerous to live plants;
Wipe the blades with a clean, dry cloth after the bleach disinfection;
To lubricate the pruning shears, you may follow these steps:
Dip a cloth in the grease/engine oil and rub a thin layer of this substance over all the metal surfaces. You may spray the lubricant instead of rubbing;
Sand and other coarse blotches on the wooden handles of the pruning shears should be removed by means of thin sandpaper;
If the pruning shears have wooden handles, rub them with linseed oil so that they do not lose natural moisture. Otherwise, the wooden handles can quickly get cracks and chips;
A sharp, clean and lubricated pruner will serve for many years, but blunt knives and rusty spring mechanisms of the tool can easily make it useless. Dirty shears can contain bacteria and pathogens from the infected plants.
If you use the pruning shears without proper cleaning, they may spread these diseases to healthy plants. Do not forget to clean and lubricate the pruner use before the winter season.
Top U.S. brands of shears for cutting
Readers of this blog often ask me about different U.S. brands for garden-ready cutters, saws, and pruners. I often tell them that every popular brand has successful models. It is a matter of individual preferences, but my team agreed that the following brands manufacture great shears for pruning:
Corona has a vast line of instruments that come in various blade sizes and designs of great quality. But their price is also great, though the warranty policy may cover the cost;
Fiskars offers durable hedge shears and scissors with awesome performance levels. The prices are more reasonable;
Felco – durable, smooth, simple to repair and sharp enough to cut any branch in your yard. However, sometimes their price policy is too much for modest budgets.
Video Tutorial: How To Make Your Tools Last Forever: Pruner / Secateur Care & Repair
Why should customers trust our review?
My 10-year experience of taking care after apple trees and rose bushes in my yard speaks for itself. And my best friend is a professional landscaper, so he helps me a lot with this project. Specifically, for this review, we have tested the favorite pruners chosen by many expert landscape designers. After a few days of testing, the collective mind of PoleSawGuide picked a few great shearing tools for cutting.
Final thoughts
Pruning shears should be sharp, durable and easy to use. Check a few instruments before choosing them. Keep in mind that some pruners are good only for small tasks because they are lightweight. Some pruners are not good for large hands. You should get the maximum comfort when using the best pruning shears.
All models mentioned in this review were chosen due to their exceptional performance. You're free to offer other shears for pruning, don't forget to describe why you prefer them. The video tutorial aims at helping to use shearing tools safely. Thanks for reading this review – we've put a lot of effort into this research!
---