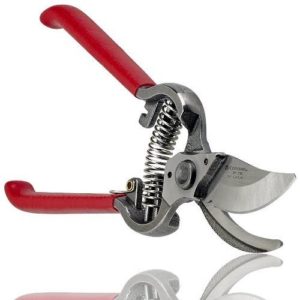 Easy cutting
Sap groove
Wire cutting notch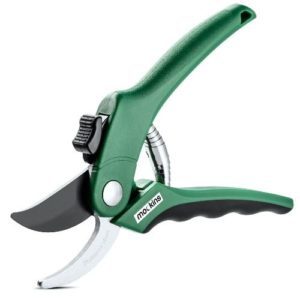 Safety lock
Ergonomic rubber handles
Stainless steel blades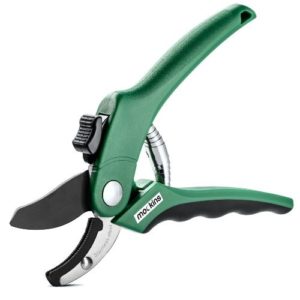 Safety lock
Ergonomic rubber handles
Stainless steel blades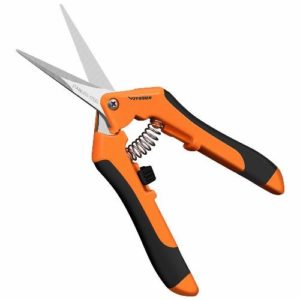 Reduce hand strain
Ultra sharp blades
Easy to operate lock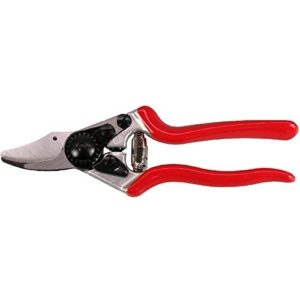 Comfortable to use
For small pruning work
Made for smaller hands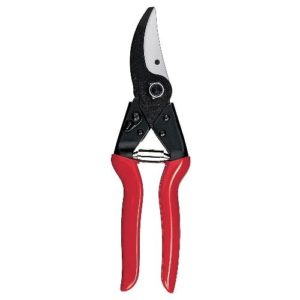 All purpose shears
Blades are replaceable
Sturdy steel handles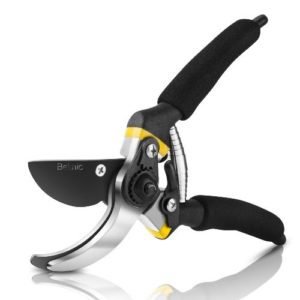 Precision steel
No more hand fatigue
Heavy-duty telescopic spring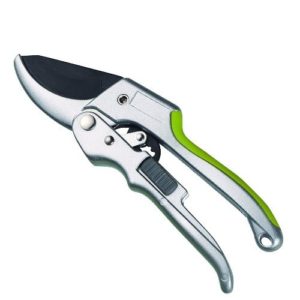 Effortless cutting
High quality steel blades
Ergonomic comfortable design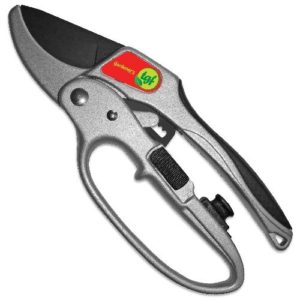 Perfect for trimming flowers
No more painful pruning
Quick and easy cutting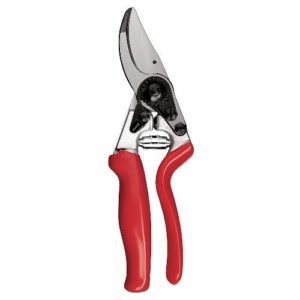 30% less effort
Cutting and anvil blades
Offers maximum comfort
I must say, doing this review was not a simple thing to do. Thanks to the wonderful team of PoleSawGuide (my friends and I) 38 different pruners were researched and tested. I had a very old maple in my yard, and all models were applied for cutting off its big, withered branches. Though, I'm pretty sure, all mentioned tools can be used for pruning wooden dowels, raspberry canes or any kind of trees both by amateurs and experts.
Top U.S. brands of shears for cutting
Readers of this blog often ask me about different U.S. brands for garden-ready cutters, saws, and pruners. I often tell them that every popular brand has successful models. It is a matter of individual preferences, but my team agreed that the following brands manufacture great shears for pruning:
Corona has a vast line of instruments that come in various blade sizes and designs of great quality. But their price is also great, though the warranty policy may cover the cost;
Fiskars offers durable hedge shears and scissors with awesome performance levels. The prices are more reasonable;
Felco – durable, smooth, simple to repair and sharp enough to cut any branch in your yard. However, sometimes their price policy is too much for modest budgets.
Why should customers trust our review?
My 10-year experience of taking care after apple trees and rose bushes in my yard speaks for itself. And my best friend is a professional landscaper, so he helps me a lot with this project. Specifically, for this review, we have tested the favorite pruners chosen by many expert landscape designers. After a few days of testing, the collective mind of PoleSawGuide picked a few great shearing tools for cutting.
The best shearing tools tested by PoleSawGuide:
Corona BP 3180D – literally the greatest cutters in this category you will get under $20;
Felco F-6 – these shearing instruments are perfect for small tasks. They were specifically manufactured for small hands, bear this in mind;
Felco F-7 – provides the maximum comfort for people who regularly cut the tree branches;
So, it's been quite a journey, but we managed to pick the best pruning shear for trees and bushes. I managed to find out that it's possible to buy a decent instrument at a very affordable price without compromising its quality.
All models mentioned in this review were chosen due to their exceptional performance. You're free to offer other shears for pruning, don't forget to describe why you prefer them. The video tutorial aims at helping to use shearing tools safely. Thanks for reading this review – we've put a lot of effort into this research!
Video Tutorial: How To Make Your Tools Last Forever: Pruner / Secateur Care & Repair
---