Style: No Battery
Powerful 20V battery
Powerful high output motor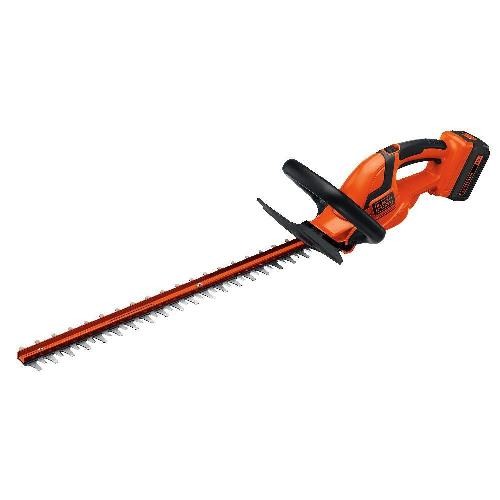 Style: 40V Battery
Shearing blade
Included Components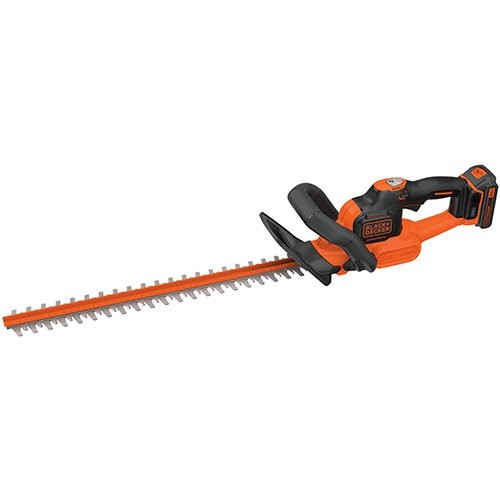 Ergonomic grips
Powerful 20V battery
22" dual-action blade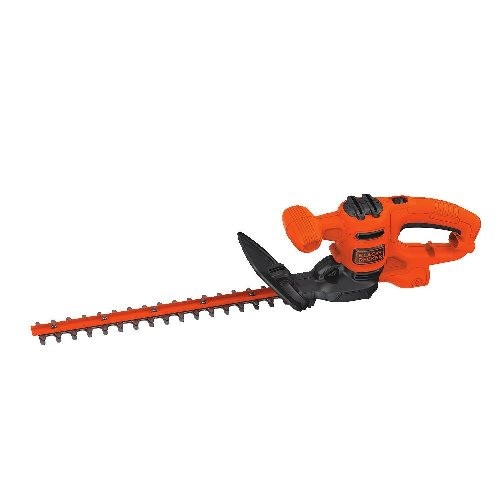 3.0 amp motor
3800 strokes / minute
Built-in t-handle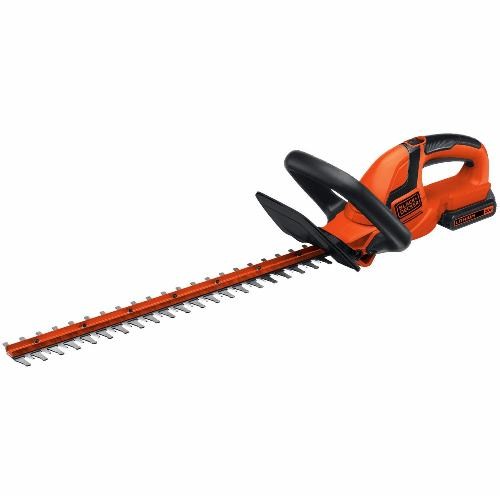 Style: 20V Battery
22" dual-action blades
Longer lifespan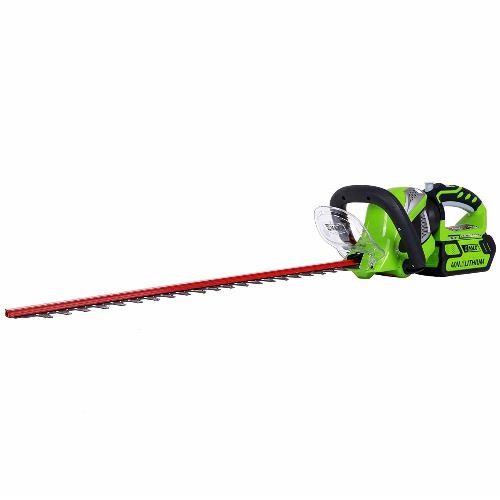 Style: 40V Battery
Trimming at multiple angles
Wrap around auxiliary handle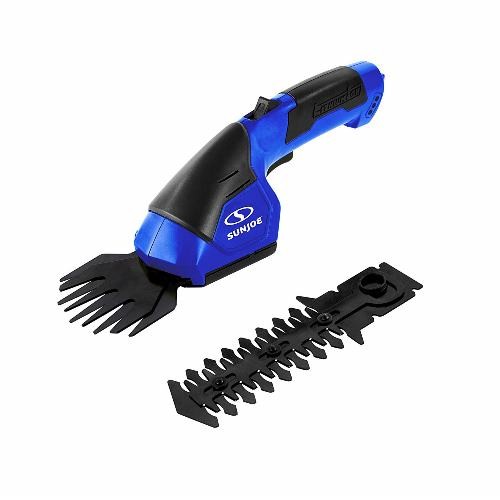 Style: 7.2V battery
2 tools in 1
Lightweight design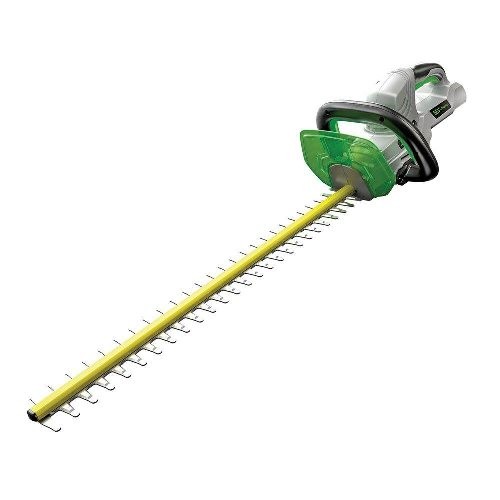 Style: 56-Volt battery
24" dual-action
Electronic brake stops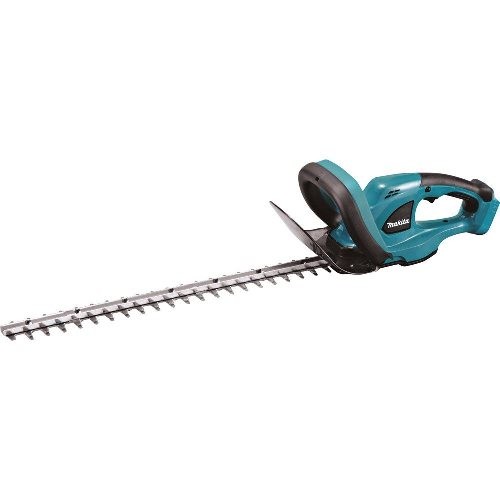 Style: 18V battery
Anti-vibration structure
Warning system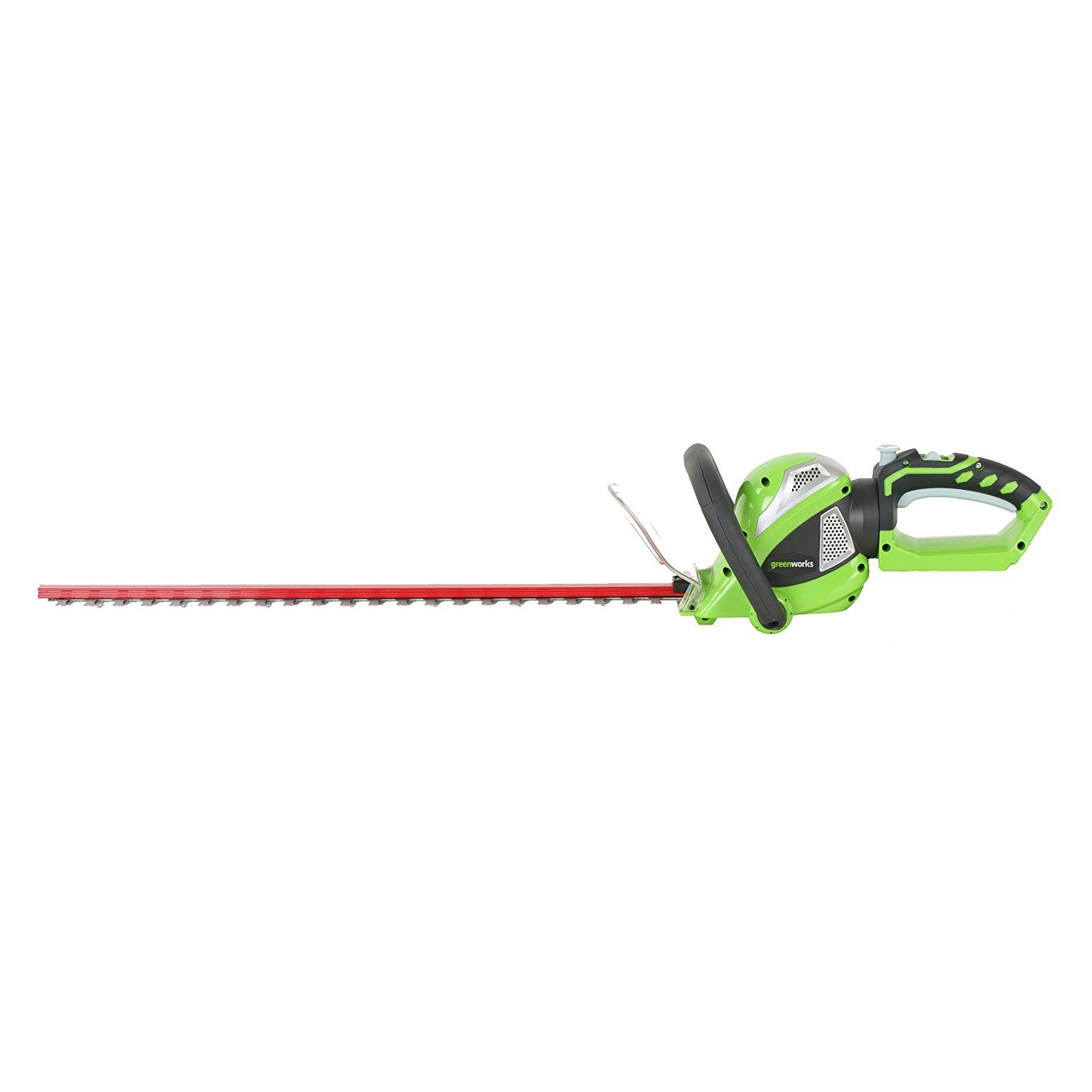 Style: 40V Battery
Speed (SPM): 2400
24" dual action steel
Whether you are looking to overhaul your lawn or simply maintain the natural greeny, a reliable hedge trimmer is a device you'll want in your yard maintenance arsenal. Hedge trimmers help remove dead and stunted growth from shrubs, hedges, and small trees. What's more, they tidy up and shape outdoor plants to give them a more formal, maintained look.
If you're sick of coping with overgrown bushes, a hedge trimmer may be your key to landscaping success. With that said, no two hedge trimmers are built the same. We've brought you 10 of our favorite hedge trimmers alongside a helpful buying guide. Check it out and set yourself on the track toward enviable hedges.
DeWalt DCHT820B 20-Volt Max Hedge Trimmer –

Editor's Choice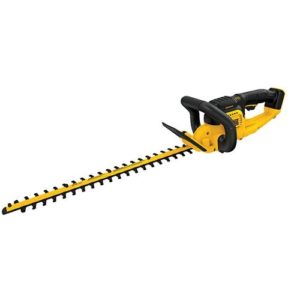 The DeWalt 20-volt Max Hedge Trimmer is a power-packed tool with an impressive cutting capacity. While it is sold as a bare tool, you can easily purchase one of DeWalt's lithium-ion battery for fume-free power that pairs well with over 100 other DeWalt tools.
With the DeWalt, there's no need to change the spark plugs, air filter, or carburetor. Plus, you won't have to fuss around with a pull-string starter or potentially hazardous extension cord. The DeWalt turns on with the click of a trigger and is virtually cord-free.
While the DeWalt hedge trimmer is far more efficient than traditional gas-powered shrub cutters, it certainly doesn't lack any their cutting capabilities. The DeWalt's 22-inch cutting bar features two layers of razor-sharp 3/4-inch teeth. What's more, the trimmer is backed by an extensive 3-year warranty, a 1-year service offer, and an extended return policy. Together, these guarantees make up one of the most customer-centric service offers we've seen to date.
Pros
22-inch cutting bar
3/4-inch blade depth
Lithium-ion battery
Battery can be shared with over 100 other tools
Extensive service warranty
Low maintenance
Cons
Battery and charger sold seperately
---
BLACK+DECKER LHT2436 40-Volt High-Performance Cordless Hedge Trimmer – Best Reach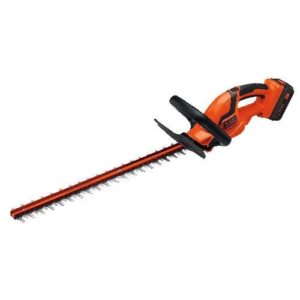 If you're looking for a cordless hedge trimmer that can handle your high hedges, the oversized Black+Decker LHT2436 is worth a look. This incredible trimming tool is powered by a longlasting lithium-ion battery. What's more, it has an extensive 24-inch double-sided blade.
The saw also has an ergonomic loop handle in the front as well as a trigger-style handle in the back. As such, the trimmer is easy to balance for extended periods of time.
The Black+Decker can easily chew up the small branches and twigs that make up most living yard elements. It also has a long-lasting, fast-charging battery. If you're planning on investing in more than one outdoor power tool, you'll be happy to know that the Black+Decker battery can be used with any other 36- or 40-volt Black+Decker Max power tool. Since the Black+Decker hedge trimmer is capable of producing up to 6,000 square feet of trimmed hedges per charge, it's an ideal device for medium and large yards.
Pros
24-inch cutting surface
3/4-inch cut depth
Longlasting lithium-ion battery
6,000 square feet of cutting per charge
---
BLACK+DECKER LHT321FF 20V MAX Lithium Powercommand Powercut Hedge Trimmer – Most Efficient Cordless Hedge Trimmer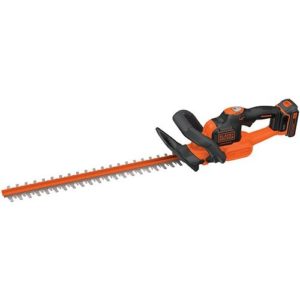 Yet another impressive Black+Decker hedge trimmer, the 20-volt Powercommand features dual 22-inch blades. It also has an ergonomic rubber-coated grip that dramatically reduces the amount of vibration a user can feel. This saw is part of Black+Decker's 20-volt Max tool system.
In fact, its battery can be used with a wide range of other Black+Decker 20-volt Max outdoor power tools.
One of the PowerCommand's coolest features is its Powercut function. This push-button turbo mode enables users to cruise through tough jams in a matter of seconds. On top of that, the PowerCommand has a proprietary easy feed function that helps stubborn branches coast over the cutting bar. All the while, a hand guard keeps your fingers out of the way of danger.
Pros
Push-button Powercut anti-jam function
Minimal vibrations
3/4-inch cut depth
Battery works with over 100 different Black+Decker tools
---
BLACK+DECKER BEHT100 Hedge Trimmer – Most Compact Black+Decker Hedge Trimmer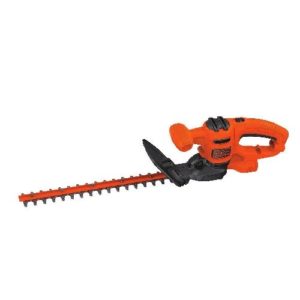 The BEHT100's ultra-compact 16-inch blade makes it a perfect choice for homeowners with small yards. Of course, its compact design doesn't infringe upon the BEHT100's power. After all, the trimmer has an impressive 3-amp motor that can provide up to 3,800 cutting strokes per minute.
With a 5/8-inch cutting capacity, the BEHT100 is well-suited for typical suburban yard maintenance.
We also love that the BEHT100 is super lightweight and easy to hold. In fact, it has a padded overhead handle as well as a frontside grip. While the BEHT100 is a typical corded power tool, its cord retention system makes it safer and easier to use. Overall, we found this tool to be incredibly well-balanced and easy to use.
Pros
16-inch steel cutting surface
5/8-inch cutting capacity
Longlasting battery
Cord retention system
Extremely affordable
2-year manufacturer's warranty
Cons
Not suitable for extremely thick overgrowth
---
BLACK+DECKER LHT2220 20-Volt Hedge Trimmer, 22″ – Most Budget-Friendly Hedge Trimmer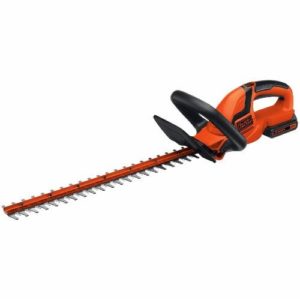 The 20-volt LHT2220 is a great value. The 22-inch cutting surface features razor-sharp teeth that can cut through everything from sparse shrubs to small limbs. The best part is that it produces 40-percent fewer vibrations than previous Black+Decker hedge trimmers. With a generous 2-year warranty, the LHT2220 is an all-around safe buy.
We love how simple it was to angle the LHT2220 around curvy bushes and trees. At just under 6 pounds, we found that it was easy to balance at and above chest height. Not to mention, the addition of a handguard and push-button starter made us feel safer and more in control. Overall, the LHT2220 performed well for a reasonable price.
Pros
Lithium-ion battery
Affordably priced
2-year warranty
22-inch blade with a 3/4-inch cutting depth
Ergonomic handle
---
Greenworks 24-Inch 40V Cordless Hedge Trimmer – Best 40-Volt Cordless Hedge Trimmer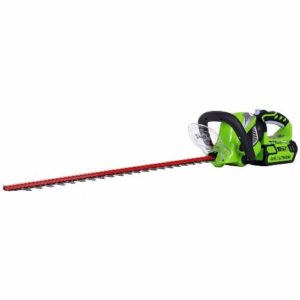 Greenworks is one of our all-time favorite cordless tool manufacturers. Their 40-volt cordless hedge trimmer can quickly prune and shape most bushes and hedges. This powerful pruning tool boasts a 24-inch blade with an impressive 2/3-inch cutting potential. The pruner's rotating handle enables comfortable multi-angled cutting.
It also features a steel blade that reduces vibrations and, therefore, cuts down on user fatigue.
After several hours of researching hedge trimmers, we found few that could cut through bushes and hedges with more precision and speed than the Greenworks 40-volt trimmer. It even has an overly generous 4-year warranty to help put buyers' minds at ease. What's more, starting the Greenworks trimmer is super easy thanks to its electric push-button starter. Since it pushes out a whopping 3,000 cutting strokes per minute, the Greenworks trimmer is best suited for yards as big as 1/2 of an acre. With 50-percent less noise, unmatched maneuverability, and gas-equivalent power, the Greenworks trimmer is an exceptionally well-built power tool.
Pros
40-volt rechargeable battery
4-year tool warranty
2-year battery warranty
24-inch steel blade
2/3-inch cutting capacity
Cons
Blades have the potential to jam
---
Sun Joe HJ604C-SJB 7.2-Volt Cordless two-in-one Grass Shear/Hedge Trimmer – Best Handheld Grass Shears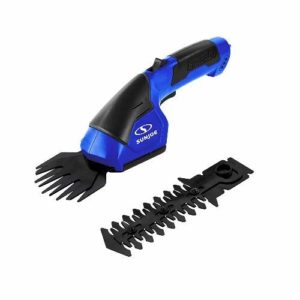 If you're on the lookout for an ultra-compact yard tool, the Sun-Joe two-in-one hedge trimmer grass shear combo is an easy-to-convert all-purpose yard maintenance tool. Don't let its small stature deter you, the 7-volt HJ604C-SJB is capable of manning a 4-inch shearing blade as well as a toothy 6-inch hedge trimmer.
In truth, it's all you need for the vast majority of your outdoor grooming tasks.
At just about 2 1/2 pounds, the HJ604C-SJB is one of the few tools that didn't strain us after an extended period of use. Not to mention, the trimmer's impressive lithium-ion battery ensured that it provided an extensive uninterrupted runtime. While we felt that the tool was best reserved for small spaces, the HJ604C-SJB had enough power to bust through some pretty thick hedge overgrowth.
Pros
Lightweight design
Interchangeable shear and trimmer add-ons
One-handed operation
7.2 volts of cordless power
Lithium-ion battery
Cons
Not suitable for large jobs
---
EGO Power+ 24-Inch 56-Volt Lithium-ion Cordless Hedge Trimmer – Best Ego Power+ Trimmer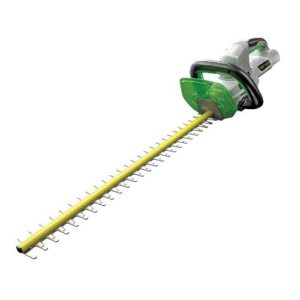 Yet another impressive yard maintenance tool, the Ego Power+ Trimmer has a 24-inch double-sided blade with a cutting depth of nearly 3/4-inches. It is extremely durable and features a weather-resistant exterior. Not to mention, it has an electronic brake for improved safety and user control.
What's more, it has a padded loop handle for safer and more efficient angled cuts.
The Ego Power+ Trimmer can be purchased as a bare tool or as part of an all-inclusive packaged deal. With that said, you'll need a 56-volt lithium-ion battery to get the Ego going. Fortunately, the Ego Power+ battery is interchangeable with a wide range of other Ego Power+ tools. With its impressive 1-hour runtime, the Ego Power+ battery is even suitable for large multi-tool projects.
Pros
Lithium-ion battery
Lightweight design
24-inch steel blade
Electronic push-button brake stops
3/4-inch cutting potential
---
Makita XHU02Z 18-Volt LXT Lithium-Ion Cordless 22-Inch Hedge Trimmer – Best Maikta Hedge Trimmer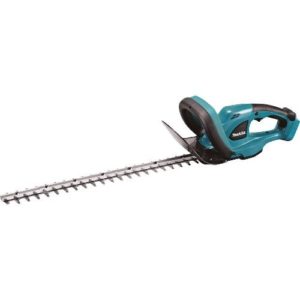 Makita may be best known for their power drills and table saws, but the company's impressive outdoor tool line is a force to be reckoned with. The 22-inch cutting blade of the XHU02Z digs deep into hedges. Meanwhile, its onboard battery life indicator lets users know when it's time to reboot.
The trimmer's padded overhead handle and pistol grip make curvy angled cuts easier than ever. What's more, the power tool's incredibly low noise output makes it tolerable for extended use.
There's a lot to love about this Makita tool, but its 40-minute charge time is probably our favorite feature. While you are going to pay a little extra for this landscaping mainstay, it's worth every penny. The Makita hedge trimmer combines impressive power with high-quality safety features and well thought out ergonomics.
Pros
Cordless hedge trimmer
Quick charge time for lithium-ion battery
Reduced vibrations
Onboard battery life indicator
Low noise output
---
Greenworks 24-Inch 40V Cordless Hedge Trimmer – Most Maneuvrable Hedge Trimmer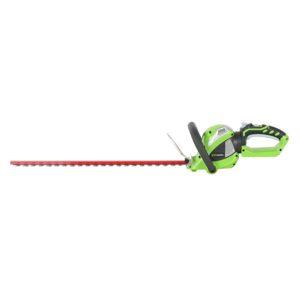 The Greenworks 24-inch hedge trimmer is backed by a powerful 40-volt battery. We love that this trimmer's power system can be used interchangeably with other Greenworks tools. Not only that, but the G-Max has a cleverly designed rotating rear handle. In fact, it enables users to easily trim at different angles.
The Greenworks trimmer also has a powerful rotating blade that can prune bushes at a depth of 3/4 inch. As such, it's the perfect tool for handling thick bushes and overgrown hedges. In fact, we were able to convert our overgrown hedges into smooth, well-shaped accents over the course of a single charge.
Pros
24-inch steel blade
Lithium-ion battery
Rotating handle
2,400 cuts per minute
Battery is interchangeable with other Greenworks power tools
---
Buyer's Guide
Are you confused about what to look for in a high-quality hedge trimmer? Read along to find out about essential hedge trimmer elements and buying considerations.
Power
There are three types of outdoor power tools on the market. They are electric-, gas-, and battery-powered devices. While electric models are extremely low-maintenance and offer unlimited runtimes, cords can be a major hindrance and safety issue. On the other hand, gas models are easy to use and offer extended runtimes. Yet, they can be loud, fickle, and smelly. With all that said, battery-powered hedge trimmers are probably our favorite variety. Still, battery runtimes and cutting capacities vary greatly between different models.
If you're going to go the cordless route, we recommend that you invest in a hedge trimmer that utilizes a high-quality lithium-ion battery. These power cells are often engineered so that they can be used interchangeably with a brand's entire cordless power tool line. What's more, lithium-ion batteries have the potential to charge quickly and last for an extended period of time.
Cutting Capacity
A hedge trimmer's cutting capacity depends on the length of its blade and depth of its teeth. Most hedge trimmers have 20 to 26-inch blades. Blades that are this long can typically cut as deep as 3/4 inch. Meanwhile, small blades are ideal for smaller detail work.
Keep in mind that a trimmer's cutting capacity is also limited by its power output. Most modern power tools utilize 20 to 40 volts of power. Their voltage is directly related to the number of vibrations they put out per minute. As such, larger voltage automatically translates to smoother, more jam-free cuts.
Ergonomics
Hedge trimming requires you to lean in and around greenery. This sort of maneuvering can feel awkward and cumbersome. Many manufacturers have taken it upon themselves to improve the ease and comfort of their hedge trimmers by incorporating ergonomic and/or rotating handles. These features often work best when incorporated into cordless models.
Video Tutorial: How to Fix a Hedge Trimmer
Final Thoughts
We hope you enjoyed our top 10 hedge trimmers! These impressive cutting devices will have your yard looking professionally groomed for a fraction of the price of a landscaper. Once you settle on the right tool, you can finally add some new greenery to your yard!
---